What is Outsourced Transcription?
From financial institutions and legal firms to universities and healthcare providers, many organisations require outsourced transcription services.
Outsourcing transcription is a key component of an organisation's strategy for sustainable growth. Furthermore, a high-quality transcription service will save you time, effort, and resources, while reducing the burden on HR.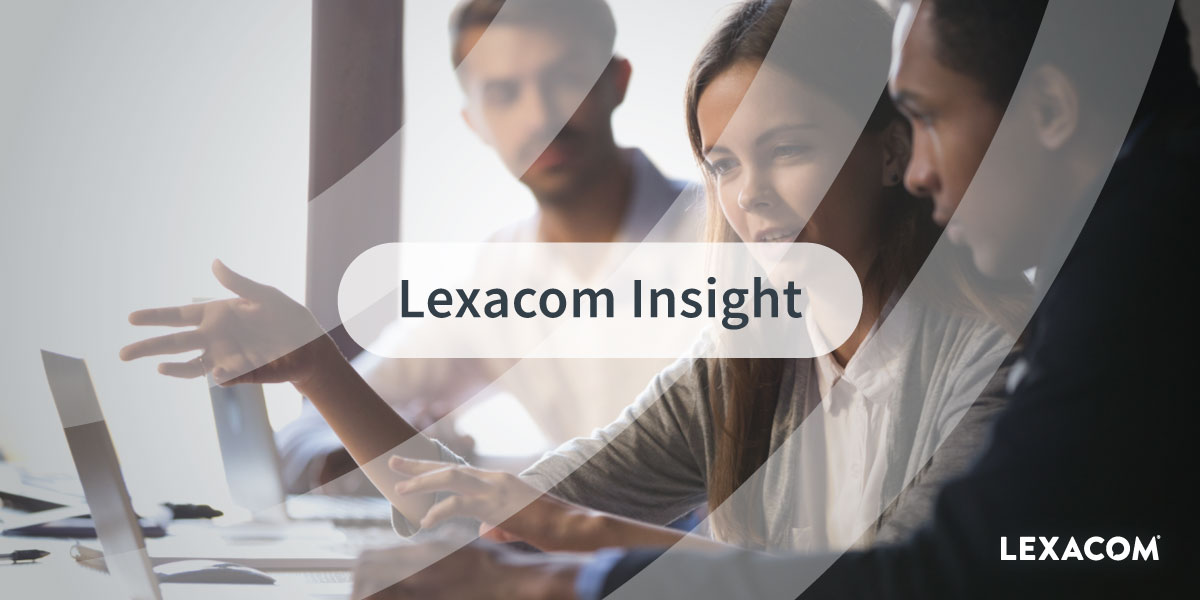 So, what exactly is outsourced transcription?
Outsourced transcription is a transcription service provided by a third party, which allows a business to save on the cost of having an in-house employee for this function.
Outsourcing transcription means that your business won't have to pay a full-time salary and benefits. Rather, the business will pay only for what it needs to be transcribed.
The time and money saved on paying and training a full-time employee can be invested in other key activities for your organisation.
What are the advantages of using outsourced transcription?
While in-house transcription has some benefits, many organisations find outsourcing transcription services to be the more cost-effective and efficient option.
From reducing costs to ensuring there is always a capability to transcribe important notes and documents, there are many advantages of outsourcing transcription.
So, let's take a look at the advantages that outsourced transcription can bring to your organisation.
Cost-Effective Solution
Hiring and training full-time employees to provide transcription services involve numerous costs.
The costs start with advertising for a new full-time position. The recruitment process can be lengthy and time-consuming. The average company needs 40 days to fill a new position.
On top of the recruitment costs, once the person/transcriptionist is added to the team, your organisation needs to pay them even when there aren't any documents or notes to transcribe.
Consequently, hiring in-house transcription services can sometimes result in a low return on investment.
On the other side, outsourced transcription is a cost-effective solution. Outsourcing transcription means that you only pay for the material you get transcribed, usually on a per minute of digital dictation audio recording basis.
Furthermore, you don't need to pay employees national insurance, holiday or pension benefits.
Access to trained and experienced staff
Using less-experienced in-house staff for transcription services can result in inaccuracies and delivery delays.
On the other hand, digital dictation and transcription companies are experts in transcribing audio to text.
Many third-party transcription companies employ transcriptionists that are specialised in certain subjects, such as healthcare, business, or legal.
Working with experienced transcriptionists that are familiar with industry-specific terminology makes it more likely that your documents will be correct and accurate the first time around. Avoiding delays, re-writes or even the wrong information being sent out.
It reduces the burden on HR
Using outsourced transcription services reduces the burden on your HR department or team.
Hiring, training, and supervising in-house transcription teams add a burden on your human resources personnel, who need to spend a significant amount of time reviewing applications and interviewing applicants.
In addition, when transcriptionists are on leave, your HR will have to spend time and resources to find temporary staff to transcribe important documents or notes.
Working with an outsourced transcription company will leave your HR team with free time to focus on other tasks.
Customer Support and Help
An in-house transcription service requires the purchase of equipment and software. Along with investing in software, you will need to spend time training your team on how to use it.
When you outsource transcription, all the equipment and software are off-site. This means that you don't need to worry about purchasing, storing, or maintaining equipment.
Ultimately, an outsourced transcription provider is hassle-free and will answer your questions promptly and solve any issues you may have.
This continuous support ensures you always get high-quality and accurate transcription.
It saves you time
Of course, the single biggest advantage of using an outsourced transcription service is that it saves you time.
In-house transcription is time-consuming and most employees have skills that are better suited to other activities.
By outsourcing transcription, the employees that were previously responsible for transcribing can focus on other tasks.
Easy to get started
Getting started with outsourced transcription is extremely easy. You don't need to train people or worry about maintaining expensive equipment.
In many cases, you'll be able to use an app on a mobile device or a dedicated platform to create and send in dictations.
Lexacom Scribe is our market-leading transcription service, available for both your short and long-term needs. 
It is fully integrated within Lexacom's digital dictation system and can be set up on the same day.
This digital dictation support service is not only easy to get started with but is also extremely flexible, as it can be used as and when needed. Giving you an extra pair of hands when you need it.
"Lexacom Scribe is easy to set up, easy to use, and what comes back is excellent"

– Helen, Practice Manager, Northumberland House Surgery
Learn more about Lexacom's Outsourced Transcription Service
Ready to outsource your transcription jobs?
We can help your organisation be more productive, efficient, and effective.
To speak to one of our experts about Lexacom's outsourced transcription service, Lexacom Scribe, simply fill out our contact form, and we will be in touch.
Related Articles: