The Benefits of Cloud-Based Dictation Software 
Cloud-based dictation software accommodates your digital dictation needs with enabled remote access. This allows you to dictate and send correspondence from multiple sites, and share resources.
The result? Fast document turnaround times, easy job sharing, security, and full mobility.
This is all possible as cloud-based storage has taken the world by storm. Completely revolutionising the way we store our files, documents, photos, and other important data. 
Cloud-based storage allows us to store and access our files on an internet-based server. These files are stored in 'the cloud' and can be accessed from various devices and locations, as long as the user has the correct permissions and access.
It is this foundational technology that gives you the benefits of cloud-based dictation software.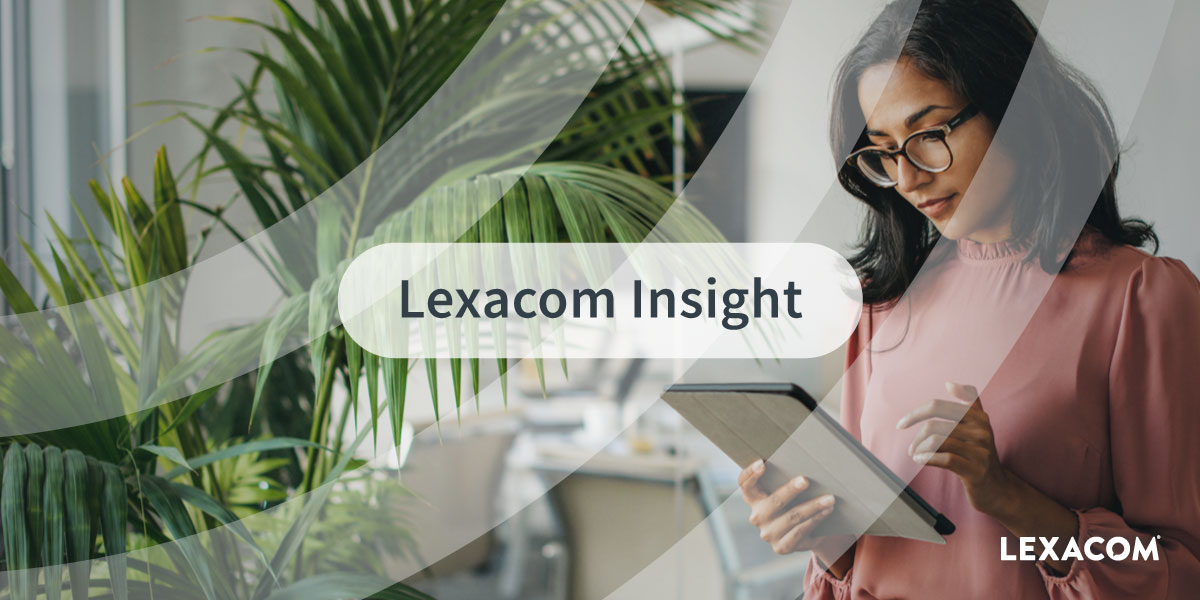 What are the benefits of a cloud-based dictation system?
With ever-changing community and business landscapes. Driven by rising levels of competition, patients' needs, consumer pressure, and new technologies. Productivity software is crucial to support your organisation's ability to cope and grow. 
Cloud-based dictation software has several benefits, as productivity software, including improved workflow efficiency, remote access, increased security, and, most importantly, it saves you time. 
Let's take an in-depth look at the different benefits of cloud-based dictation systems.
Connects multiple locations to the same server
Employing a cloud-based dictation system such as Lexacom Connect allows multiple teams and individuals access to the same documents and files, regardless of their location. So, if a digital dictation is recorded at site A, it can be transcribed at site B, almost instantaneously. 
Given that a lot of practices and companies may have multiple sites. And that more people are now working from home. This remote access feature removes the barriers that having multiple locations previously posed.
Improves workflow efficiency 
Enabling users to access documents as soon as they're uploaded onto the system, in turn, increases productivity and workflow efficiency. 
This is because users will no longer have to wait around for the dictation to be delivered, or have to be at the site that it was recorded at. This is perfect for large organisations, as it allows you to process dictations straight away.
Cloud-based dictation software saves you time
One of the key features of a cloud-based digital dictation system is its time-saving nature.
Which is at the core of everything Lexacom does. 
Digital dictation lets you record digitally without the need for clunky analogue tapes. These dictations are then uploaded to a cloud-based storage platform. The upload is almost instantaneous.
As most people can speak three times faster than they can type. By having the ability to dictate documents rather than type them out, you save valuable time.
Time that can be spent on other more important or pressing tasks. 
Increases security 
Storing files onto a cloud-based dictation system ensures that your data is secure. The data is secured remotely, rather than on-site, and only users with the correct access and permissions will be able to access the files. 
So you can rest assured that no one outside your organisation will be able to access your files. And, you can still make files only accessible for you and your team, as opposed to the whole organisation.
Let Lexacom take care of your cloud-based dictation
If you're looking for a cloud-based dictation solution that boasts the best technology on the market, then you're in the right place. 
Lexacom Connect is a secure, cloud-based dictation system that helps you and your teams work seamlessly, and in unison.
Let Lexacom take care of all your digital dictation needs, and make the switch today. 
Simply fill out our contact form and one of our helpful experts will be in touch. 
Related Articles: