Lexacom includes a Search function which can be brought up in any grid. To do this in Tracking:
Log in to Lexacom Administrator
Go to > View Tracking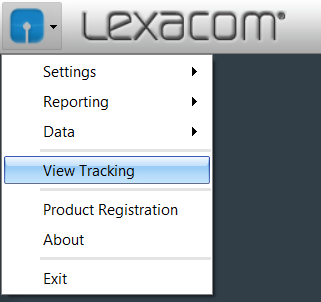 Use the keyboard shortcut [Ctrl + F]
OR
Right-click on any column heading
In the menu, click Show Find Panel
This will display the search bar within Lexacom.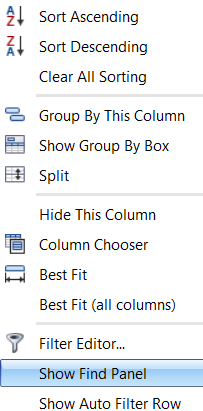 To search for a particular term:
Enter the term into the field
Click Find or press Enter
Example
Searching for John Smith will return all entries containing John or Smith; searching for "John Smith" will only return entries containing exactly John Smith.
If you have located a dictation and need to see its audit history:
Select the dictation and click "History"