It may be necessary to return a dictation to the Author if there is a problem with the audio (for example, a word is unclear), or if there is a typed document for their review. 
To return a dictation to the author:
Load the dictation

Add supporting notes or comments in Dictation Details > Typist Notes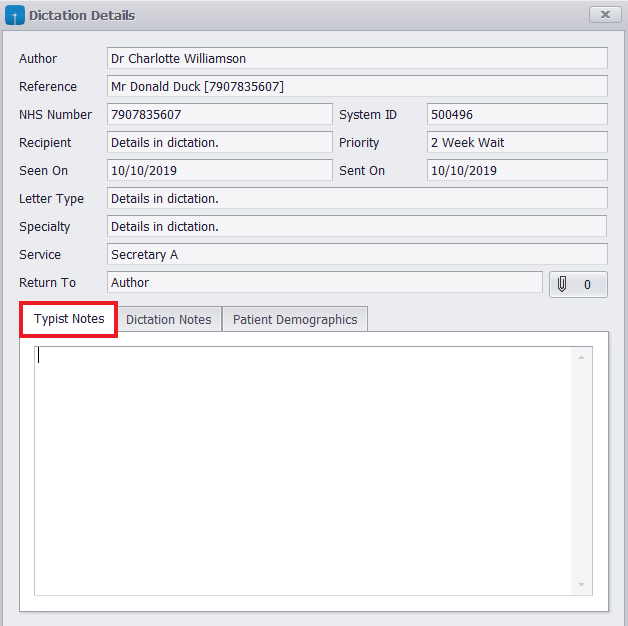 Click the Return to Author button ( )
The dictation has now left the typing pool and returned to the author.
The Author will receive an alert within Lexacom Talk to say that the dictation has been returned and should refer to How To Review a Dictation. 
Any notes that you have added will appear when they load the dictation.