Welcoming Alex Hurford, Transcription Extraordinaire.
When the Managing Director, Dr Andrew Whiteley offered me the opportunity to join the team and spearhead Lexacom Scribe, I agreed without hesitation.  I couldn't turn down the opportunity to work for a progressive company that really understands its clients' needs.  What really struck a chord with me was that Andrew formed the company in response to his own frustrations as a user and has since maintained a close involvement with the business to ensure we never lose sight of our customers.
Over the last 13 years and I have been involved in all aspects of dictation processing and document production.  Over this time, I have been lucky enough to work and travel around the UK and Asia overseeing projects that provide solutions of all sizes and complexities.  One thing that has become clear to me is the importance of really listening – to understand the issues a customer is facing and their needs to resolve it, whether that's a simple need for help during staff shortages, or a full business process redesign project. I am proud to be involved with Lexacom.  Spending time in the office with my new colleagues has been a rewarding and refreshingly positive experience. They really are a great team. They share my passion for providing their absolute best for our customers.
Although technology is evolving all the time, transcription services have never been more relevant.  The evolving structure of the NHS into Primary Care Networks is presenting opportunities for organisations to share resources and benefit from economies of scale in service procurement that simply were not available before. For our clients in the legal sector, there has never been more pressure to work efficiently and make sure that every penny is accounted for.  Lexacom Scribe is fast, professionally produced and dependable service, with no hidden charges.
For any organisation big or small, backlogs in dealing with dictated content can be a worry.  I am proud to say that we are one of the very few providers who do not charge a fee for turning our service on. Equally, there are restrictions in volume, allowing clients to react quickly as and when they need to.
I firmly believe that any customer who chooses to join Lexacom will be delighted with their decision, just like I am.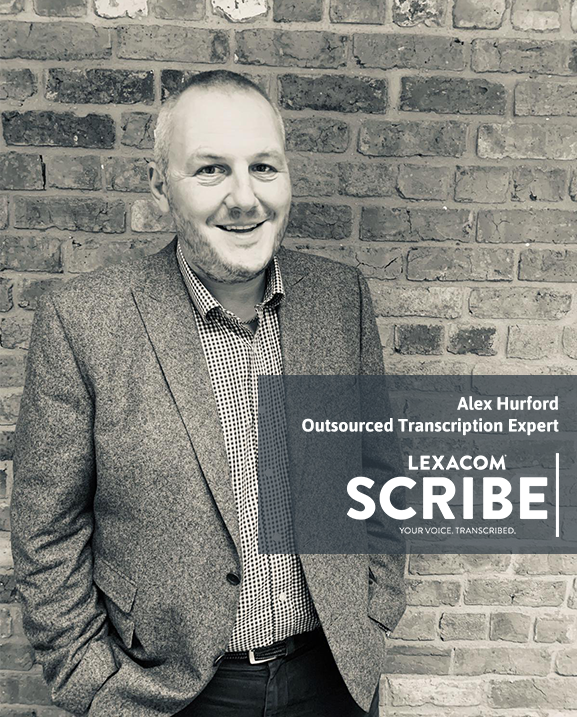 For more more information on Lexacom Scribe please click here, or feel free to drop me a message at sales@lexacomscribe.co.uk.